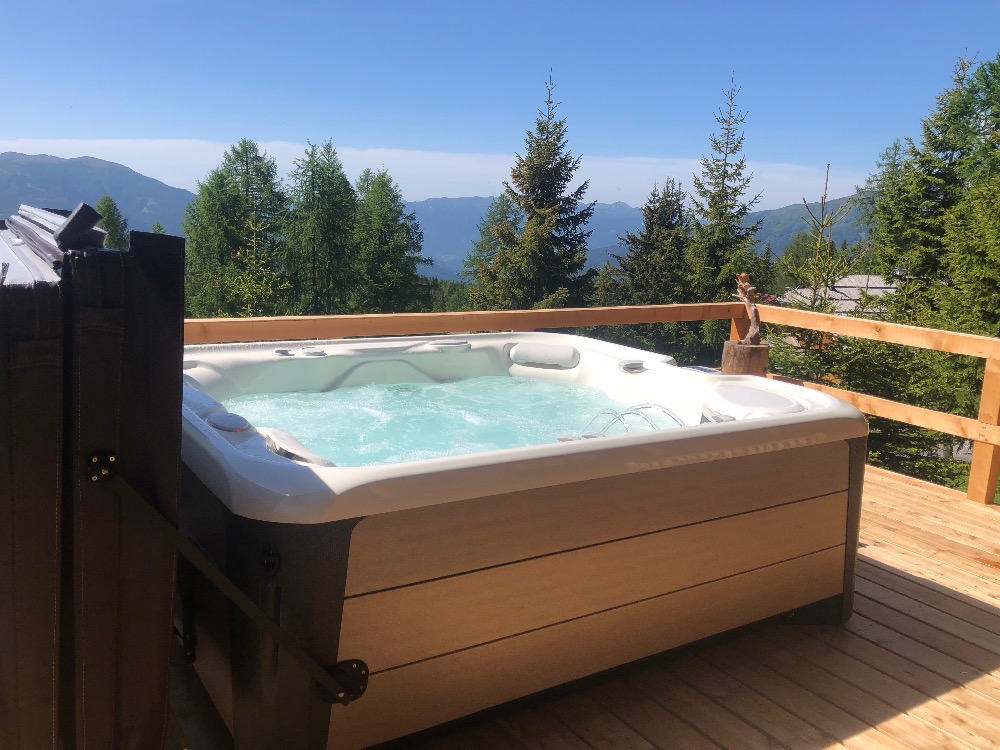 Tradition meets Wellness
Since June 2022 – there is a new terrace with outdoor-whirlpool waiting for you!
Mountain Cabin
The rustic Troadkasten is located high above Gmünd at 1750 m above sea level on sunny Stubeck.
Let yourself be carried away in a decelerated atmosphere, away from the hustle and bustle and stress. Escape the daily grind, inhale the mountain air and enjoy the fantastic mountains.
*Domestic equipments*
The romantic cabin consists of a kitchen on the ground floor, a bedroom and a bathroom upstairs. The kitchen is fully equipped – also kettle, small fridge and coffee maker are available – is cooked with an additional stove (with wood).
– Bed linen, towels, tea towels are available and included in the price.
– The cabin is accessible by car throughout the year.
The Troadkasten offers an optimal combination of peace and comfort. Escape the swift life, treat yourself to a break – and still not give up the comfort of hot water, electricity and Wi-Fi.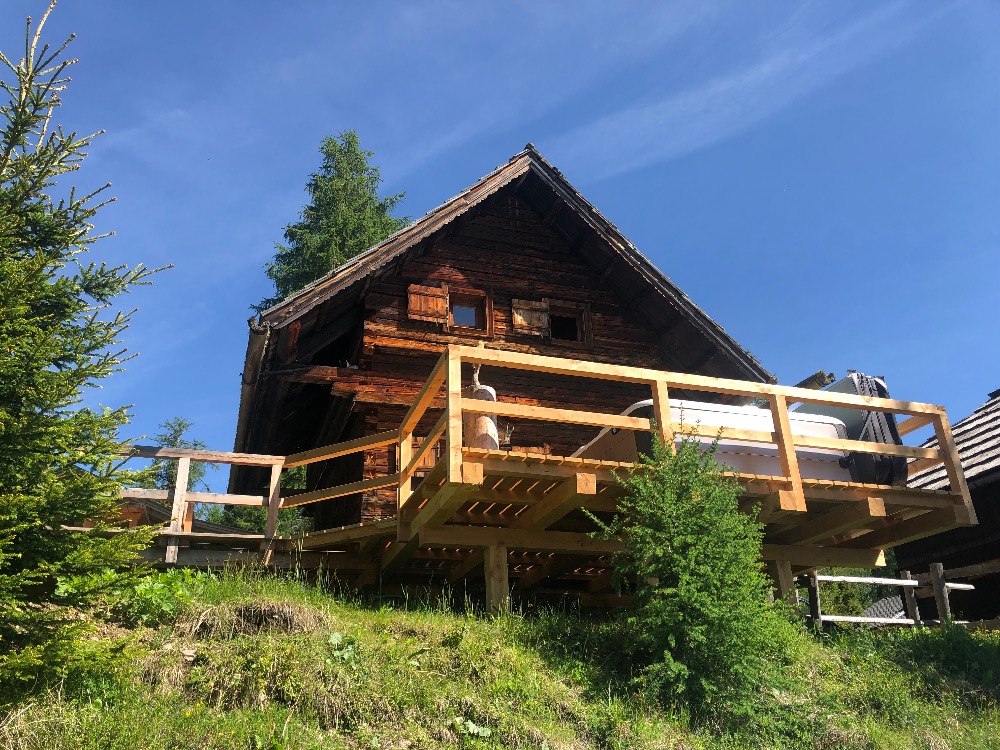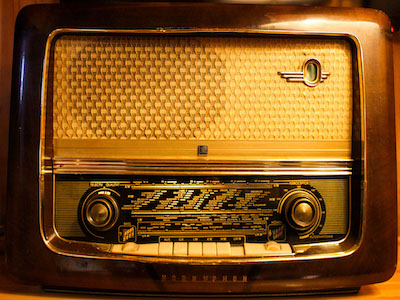 Amenities
This cozy 2-story cabin accommodates 4 persons.
The ground floor consists of a cozy fully equipped kitchen and dining room combo with an outdoor patio. Enjoy a traditional Austrian setting including a tiled wood stove for heat. Yes, you'll be cooking on a wood stove.
Bedroom and newly renovated bathroom are located on the upper floor. The bedroom has two full size beds (each 1.40 m wide) and can accommodate 4 people (optimal for 2 adults and 2 childeren). Upon request, it is possible to provide a cot.
Spectacular Mountain Views

From June on: New Outdoor-Whirlpool !
Pots, Pans, Silverware, Plates

Natural mattress and pine duvet

Pine Cushion – suitable for allergy sufferers
Children of all ages are welcome!
For children upon request: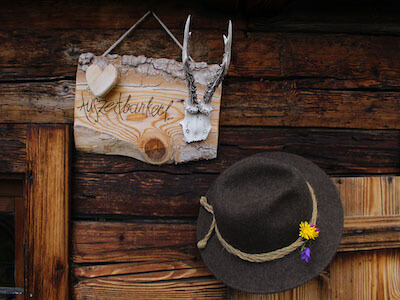 Now available: Vouchers for your mountain-pleasure!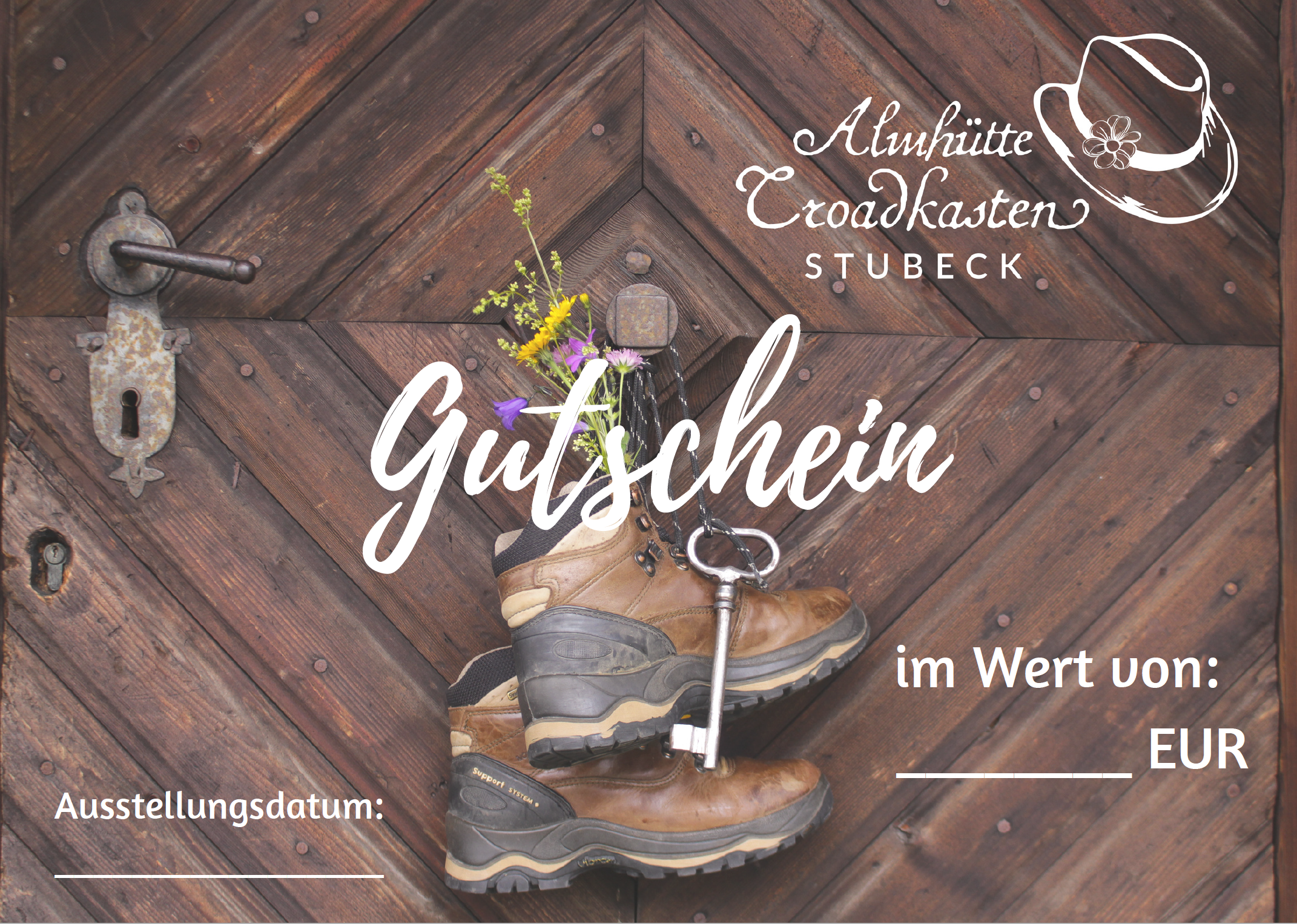 Perfect gift for your loved ones – order now per email or phone !
On our Webcam Stubeck you can find out the actual local weather conditions.
The 300 years old 'Troadkasten Stubeck' was lovingly restored and converted into a charming vacation home. The original purpose of a 'Troadkasten' was grain storage for the nearby farm (Troad = dialect for grain).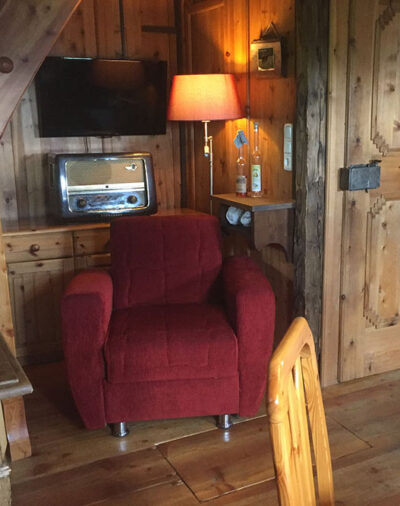 Things To Do
Family friendly Stubeck is a stand-alone mountain which belongs to the Hohe Tauern mountain region. Its rounded and hilly shape makes it ideal for tour skiing, snow shoeing, hiking and mountain biking. The upper part of the mountain is rocky and grassy, a bit below, many alpine pastures can be seen, further below, around the Troadkasten, the mountain is covered with forest.
Within walking / snow snowshoeing distance from the cabin:
Frido-Kordon-Huette (farmed hut) – 500 m Insider tip: "Kaerntner Nudel" – Children will love their "Kaiserschmarren"
Woelflbauer-Huette (farmed hut) – 800 m Insider tip: "Brettl Jause"
In the Region:
Old town Gmünd – visit the castle: 11 km
Outdoor swimming pool Gmünd: 11 km
Lake Millstätter See: 23 km
Golf course Millstätter See: 26 km
Goldeck cable car: 28 km
Ski Resort Katschberg: 30 km
Ski Resort Mölltaler Glacier: 65 km
Grossglockner High Alpine Road at 2,504 m (highest surfaced mountain pass road in Austria)
Airport Klagenfurt: 104 km